It all started when…
A group of singers wanted to sing for fun, regardless of musical training or experience. Twenty-nine years later, the Bellingham Community Chorus is still a non-audition chorus that welcomes singers of all ages & abilities.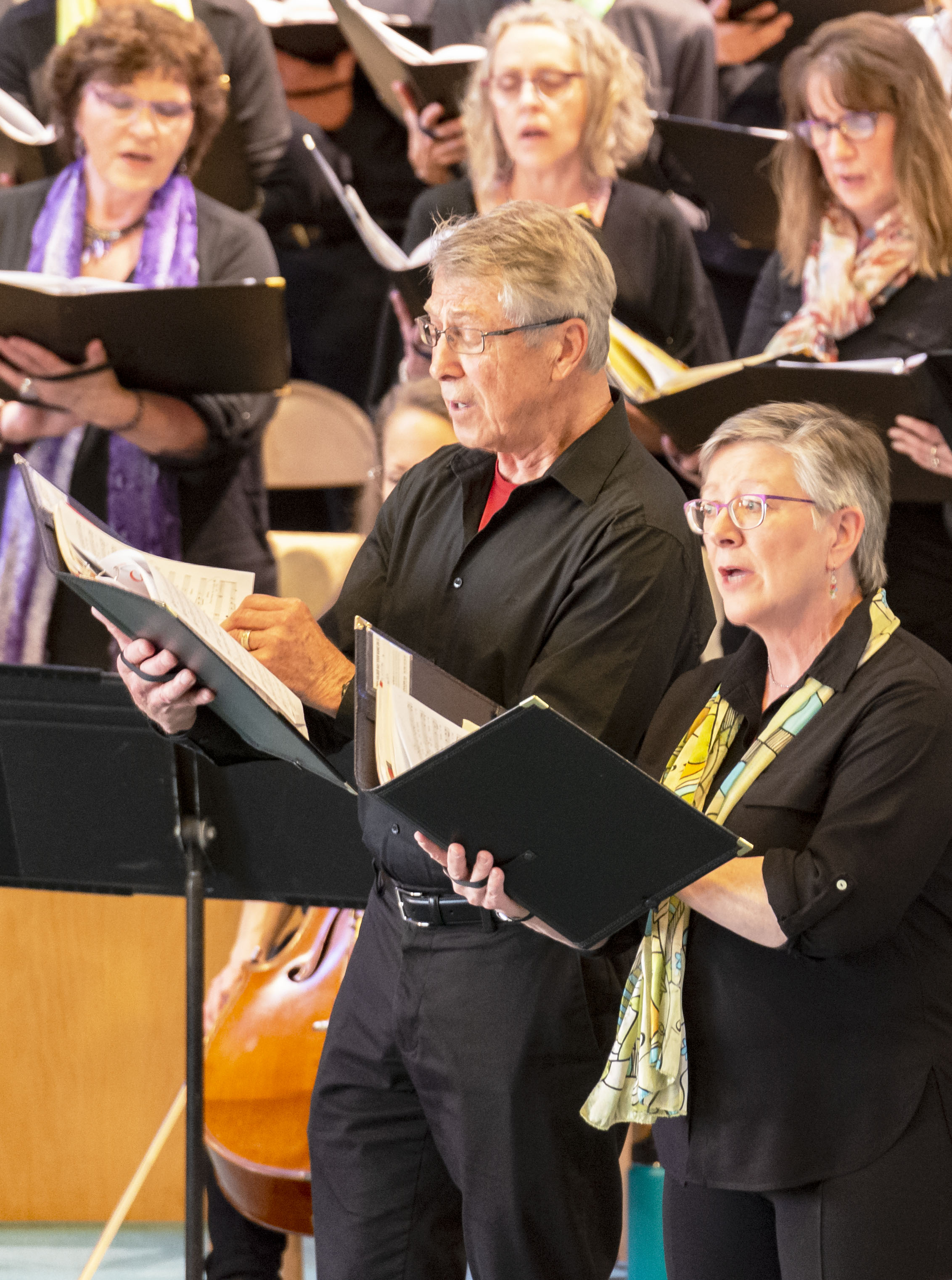 …and continues today by…
BCC lives into its motto of "We Sing for Fun!" while building substantial musical skills, friendships and delighting audiences with engaging, diverse performances!
Don't let our motto we "Sing for Fun" fool you, though—-we take our music-making very seriously and strive for excellence at every rehearsal and performance. With a repertoire that includes classical, folk, pop, jazz, musical theatre, new music, world music and more, there's always something to delight all types and ages of singers & audiences.
From weekly, fun, productive rehearsals, to chorus retreats, delicious potlucks and community outreach, BCC is a home for all!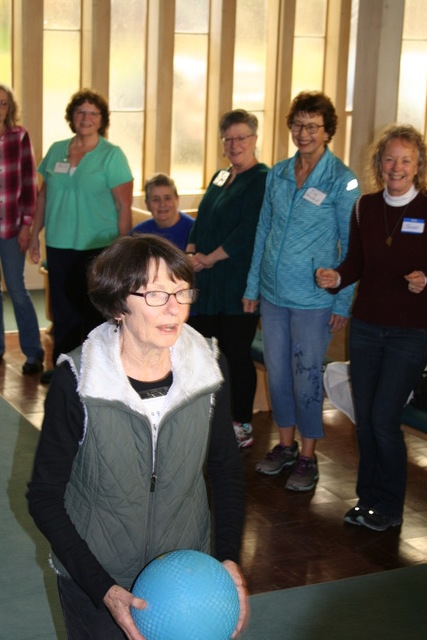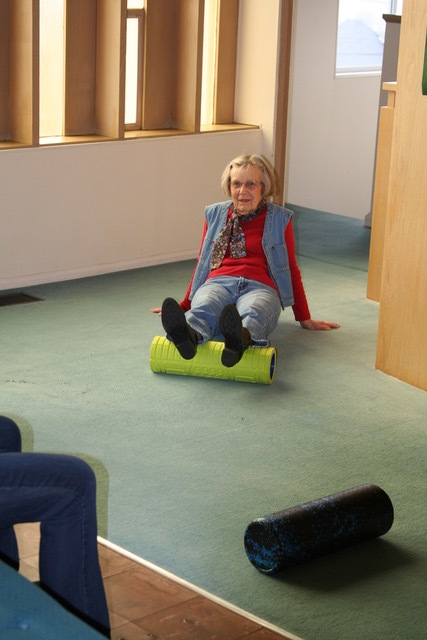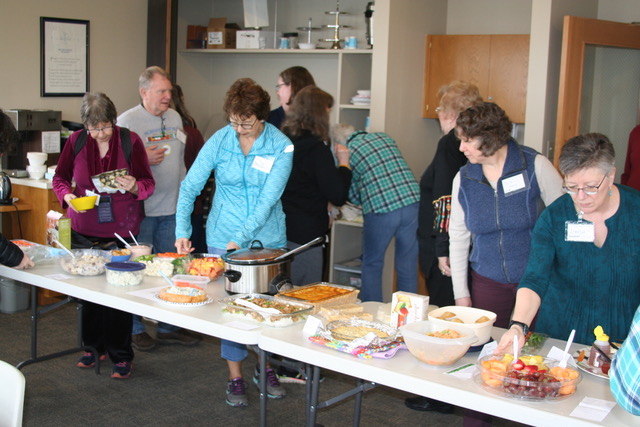 Rob Viens, Master of Music, Vocal Performance
Rob enthusiastically took on the role of Music Director with BCC in the fall of 2019.
He believes we're all called to sing and by living into his teaching motto, "There's no such thing as those who cannot learn, only those who cannot teach...so try another way," he's been privileged to see all levels of singers' self-esteem and technique consistently improve.
Rob's work as a performer, conductor, educator, adjudicator, director, and clinician has been featured locally at Mount Baker Theatre, Opera Popolare, WWU Summerstock, Bellingham Theatre Guild, Bellingham Festival of Music, and the San Juan Music Educators' festivals. He's conducted numerous choruses and ensembles throughout the United States and Canada.
..Diverse…
At home in a broad range of musical genres, Rob served as stage/music director and conductor with Bellingham's Opera Popolare from 2009-2017, where his productions garnered accolades for their dramatic power, staging, and musical excellence. As Music Director for Mount Baker Theatre's production of "Little Shop of Horrors" he, "a truly rockin' band" and some astonishing vocalists…rattled the chandeliers at the MBT." He also served MBT as Music Director/Pianist for "Forever Plaid," which featured twenty-one close harmony pieces for four voices.
…Inclusive
Rob maintains an active voice studio that specializes in building strong, healthy, flexible, and vibrant voices and ensembles. His high school singers earn top ranking in regional and State level Solo/Ensemble contests, and the Bellingham Music Club's Vocal Auditions. His adult singers discover new and/or revitalized vocal careers.
Through years of personal and professional experience, he's also developed a specialty of vocal rehabilitation and longevity, enabling people to find or recover their voice---whether they're 10 or 100+.
Rob is passionate about bringing all his experience and skills to BCC and it shows—-see for yourself at every BCC rehearsal & performance!
our pianist
Lisa Nakahara,
our board
Overseeing logistical operations is an essential role of the Board of any successful organization. Our Board not only has a lot of fun (our motto) when they meet, but they keep us on target. Through their 'behind the scene' work, they help us all shine in the spotlight! They're always the first to welcome new & returning members, help them feel at home and so much more.
Light Their Way
Benefit concert for Interfaith Coalition's 'FAMILY PROMISE' program. Once again we join forces with Ensemble Enterprises' Music Studio & Vocal Pyro! for an uplifting & worthy event! You'll even get a 'sneak preview' of our December concerts!
2:00 pm Saturday, November 16th
Bellingham Unitarian Fellowship
1207 Ellsworth St, Bellingham, WA 98225
FREE admission. You'll have an opportunity to contribute to 'Family Promise' on a one-time or ongoing basis.
Light & Darkness
According to the most ancient concepts from early civilizations, light and darkness are experienced in rhythmical alternation and hence as being dependent on each other. Darkness is the mysterious, impenetrable ground and source of light; and light becomes associated with creation.
If light and darkness are interpreted as alternate stages they can be viewed as complementary rather than oppositional.
How do we create a program from this theme, incorporating global music, seasonal favorites and new works while embracing both the light & the darkness? Join us for our December concerts to find out!
7:30 pm Friday, December 13th, 2019
2:00 pm Saturday, December 14th, 2019
St James Presbyterian Church
910-14th St, Belllingham, WA 98225
$15.00 Admission. 18 & under FREE
Folks Songs of the United States & Canada
Join us for a rollicking multi-cultural romp through the songs that have shaped the land we call home!
We'll bet you can't keep your toes from tappin' & your hands from clappin'!
7:30 pm Friday, May 1st, 2020
2:00 pm Saturday, May 2nd, 2020
St James Presbyterian Church
910-14th St, Belllingham, WA 98225
$15.00 Admission. 18 & under FREE
Rehearsals & Venue
Weekly on Tuesdays, September-December, January-May, 7:00 - 9:00 pm
Lower Level/Fellowship Hall
St James Presbyterian, 910 14th St, Bellingham, WA 98225
Contact
info@BellinghamCommunityChorus.org
Like/Follow Us
Subscribe to our website & Facebook page for the latest updates.
Mailing Address:
2950 Newmarket St, Suite 101-284, Bellingham, WA 98226
info@BellinghamCommunityChorus.org
Bellingham Community Chorus is a non-profit 501(c) 3 organization, unaffiliated with any political, educational, or religious organization.